Join us for our holiday party at the brand new Tohono Chul pavilion! It's going to be a gorgeous night…almost a full moon, beautiful lights draping the trees and plants, a lovely December in the desert evening. This is our chance to say THANK YOU to all of our members for, well, being members! Please do join us. Admission is FREE and includes light bites from the Bistro and 1 drink ticket. Cash bar available.
Event is FREE but RSVPs are highly requested. Please email duane@orovalleychamber.com or call 297-2191.
*Members of the Chamber (and their guests) only*
Also highly requested…fun holiday attire!!! 😉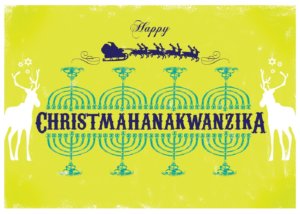 For your musical entertainment, we present:
The McCann Sisters!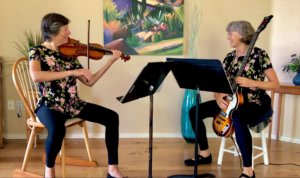 The McCann Sisters: Violin & Bass Duo performs covers of familiar standards spanning decades as well as classical music. 
Joanna and Karen work with every client and venue to select programming offering the ideal mix of music for each situation.  The repertoire is extensive with a wide variety of genres.
The unique Violin & Bass Duo offers a constantly expanding library of music and proudly features custom music arrangements written for their versatile and appealing combination of violin and bass guitar. A fun Duo!