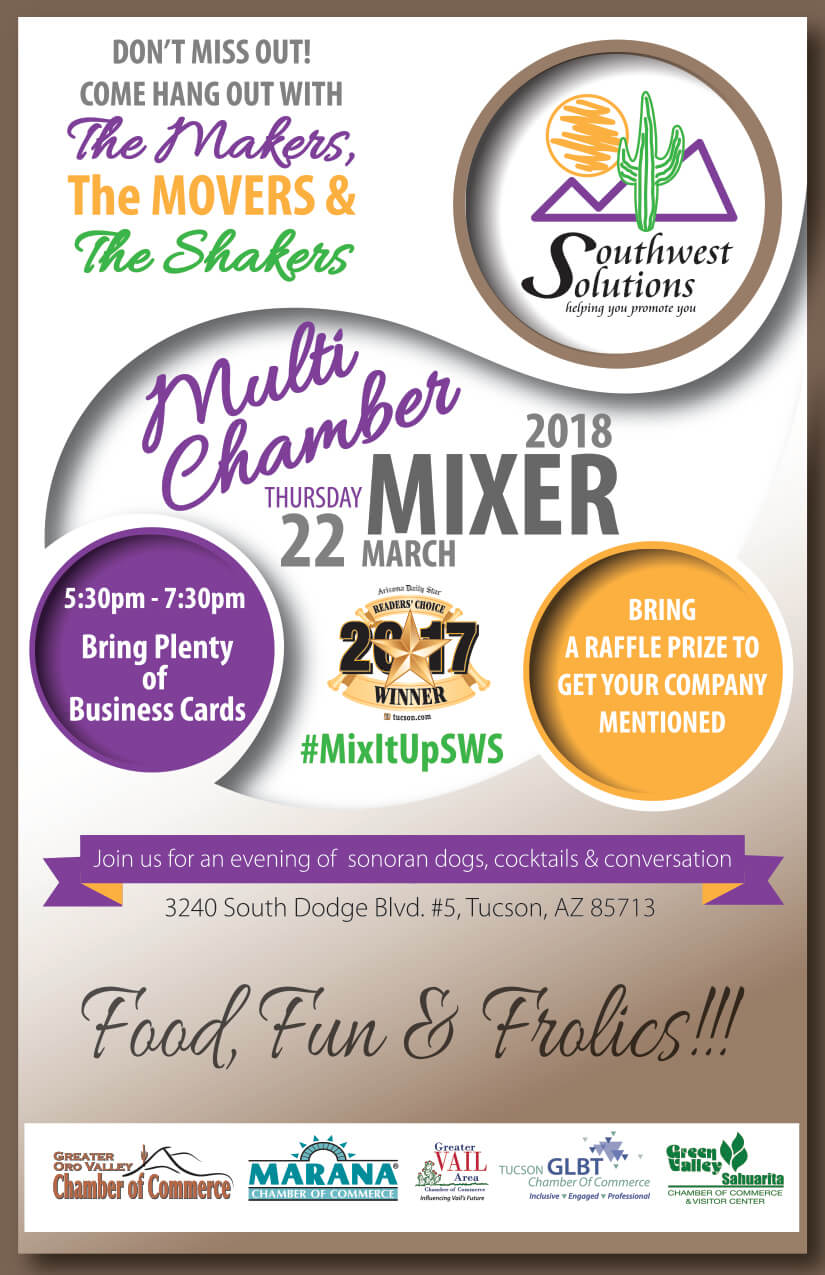 Join us for a Multi-Chamber evening mixer from 5:30 – 7:30 p.m.
Don't miss out! Come hang out with The Makers, The Movers & The Shakers at Southwest Solutions!
Bring a raffle prize to be given away throughout the evening and  enjoy sonoran dogs, cocktails & conversation!
It's free to attend. Please RSVP to Alex Here.