23 Jan

How to Find Small Business Success in an Amazon World

Are you a small business and have concerns about staying relevant in the Age of Amazon? Check out this article submitted by Marissa Perez from BusinessPop for some helpful nuggets.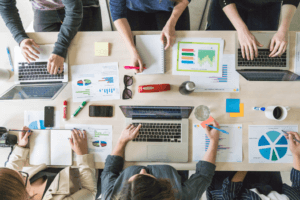 How to Find Small Business Success in an Amazon World
Will your business survive in the era of free two-day shipping and one-click ordering? Amazon has revolutionized the way people shop online, but that doesn't mean small ecommerce businesses are destined to fail. There's a lot small businesses can do to stay competitive in the age of Amazon, starting with these three essential strategies.
Know your target market
It seems like everyone uses Amazon, from the teenager with a running Amazon wishlist to the elderly neighbor getting household basics delivered rather than driving to the store. However, just because Amazon targets everyone doesn't mean your business should.
Small businesses do better when they market to a specific target audience, AKA the people most likely to buy their product or service. Compiling a profile of your target market lets you identify and capitalize on the factors most important to your customers. For example, Amazon knows that customers choose them for convenience; when you need something fast and can't get it locally, Amazon is an easy choice. Which factors convince customers to do business with you? Most consumers choose small businesses when they want a high level of customer service, but the only way to know exactly what's important to your customers is by analyzing your target market through market research, competitive analysis, and identifying customer demographics. You also want to give careful consideration to which products are most likely to sell. For example, if you're interested in e-commerce, some products are better suited for this selling method. If you want to go this route, there are many resources online that you can consult that can help make your business successful. You'll be able to find info on many e-commerce concepts like branding, keywords, distribution, and competitive analysis.
Give your website the attention it deserves
Your small business's website shouldn't be an afterthought, especially if you're using ecommerce to grow your sales. When shoppers can order a product in a few clicks on Amazon, they won't have the patience to navigate a clunky website or wait for slow pages to load.
Good design and branding are essential for any small business website, but business owners shouldn't underestimate the importance of basic website decisions like your choice of a web host. A website's hosting provider impacts its page speed, downtime, and search engine optimization, all of which are crucial if you want to get shoppers to your site and keep them there. Luckily for small business owners, quality web hosting is one of the most budget-friendly investments you can make. Many hosting services offer dependable uptime, secure hosting, and a money-back guarantee, among other features. Of course, every website has different needs, so do your research to find the best hosting option for your business model and your budget.
Cut labor costs without cutting service
High labor costs put major pressure on your small business's profits, but you don't have to choose between sacrificing your bottom line and doing everything yourself. Instead, outsource tasks that cost money so you free up your team's time for work that makes money. By outsourcing work instead of hiring staff, you keep labor costs down while still maintaining a high level of service for your customers.
Where to outsource? For professional services like accounting and marketing, a professional agency is the clear choice. For less specialized work, like scheduling appointments and responding to emails, opt for independent contractors such as virtual assistants. Some jobs you can streamline without hiring anyone at all, instead using software and bots to reduce labor demands in areas like customer service.
Convenience and user-friendliness are traits all businesses should aspire to have. However, that's not all that matters to customers — if it were, small businesses would be fading into obscurity, not making a comeback. By learning what matters to your customers and designing a business that meets those needs profitably, you can differentiate yourself from big businesses like Amazon and cultivate a loyal customer base of your own.
Image via Burst